HORNETS CASINO
---
---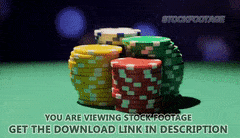 ---
Hornets Families:
The Hornets' next Casino is scheduled for the 1st Quarter of 2022 (January, February or March). We will require approximately 40 volunteers for the two day event. Once I have the dates from AGLC (which should be September) I will send out information to the membership looking for committed volunteers. This Casino counts toward the volunteering commitment that all families must complete (100 points for each player up to a maximum of 200 points).
There are two shifts per day:
1. AM Shift - 11 am to 7:30 pm; or
2. PM Shift - 7:15 pm to 3:00 am
3. Countroom Staff (11 pm - 3:00 am)
All positions are worth 200 points, except countroom staff which is worth 100 points.
If you have any questions, please don't hesitate to contact Debbie at executivedirector@hornetslacrosse.com.