HORNETS FALL SESSIONS
---
---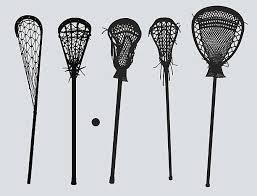 ---
Lacrosse Players
Hornets will be holding Fall Floor Sessions October 3 - December 19, 2020. The sessions will be held in Cochrane at Spray Lakes Family Leisure Centre. The times that we presently have are between Saturdays between 1:45 pm and 4:45 pm (Skills/Drills - social distancing). We are also looking at holding Scrimmage Games (Contact) for those 10U - 17U (registrants would need to affirm in writing that lacrosse is their primary sport cohort group. These sessions are tentatively booked for Sundays, October 4 - December 20 between 11:00 am and 3:00 pm.
We will be sending out further information and updating the website regarding what the club will be offering, exact dates, times, age groupings and registration information in the next couple of weeks.
We will also be looking for coaches (and older players that would like to help out) to volunteer to ensure we have enough coaches/player ratio.
If you have any questions, or would like to help as a coach, please contact Debbie - executivedirector@hornetslacrosse.com or Jason Montgomery (Camp Coordinator) - jasonmontgomery@shaw.ca.
Be well - stay well
Hornets Lacrosse