Come and Try Lacrosse Session
---
---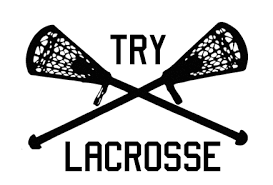 ---
Want to play lacrosse? Never picked up a stick? Why not come out to our free "Come and Try Lacrosse" Session. U6 - U10 group #1 and U12 - U16 group #2, as follows:
GROUP #1:

Date: Saturday, February 22, 2020
Location: Spray Lakes Family Leisure Centre, 800 Griffin Road East, Cochrane
Time/Age Groups: U6; U8; U10 - 1:45 pm to 3:15 pm (2010 - 2016)
GROUP #2:
Date: Monday, February 24, 2020
Location: NE Genesis Centre (Field House #1), 7555 Falconridge Blvd. NE
Time/Age Groups: U12, U14; U16 - 6:00 pm to 7:30 pm
Limited spots are available.
PLEASE ARRIVE 15 MINUTES PRIOR TO YOUR SESSION TIME IN ORDER TO ENSURE YOU ARE READY TO HIT THE FLOOR. The session will consists skills/drills and a small game at the end.
EQUIPMENT REQUIRED -- HELMET WITH A CAGE. We will have sticks for players to use. Dress comfortably - runners, shorts/sweatpants, shirt and bring a water bottle. THERE WILL BE NO CONTACT FOR THESE SESSIONS.
REGISTRATION: STEPS TO REGISTER:
1. After clicking the link below - it will take you to the Ramp Login Page -- here you will create an account;
2. Next page - Choose Participant;
3. Next page - Choose a Season - Come Try Lacrosse U6-U10 or U12-U16;
4. Next page - Choose a Division - (ie: U10...);
5. Next page - Check off the Package (These are free sessions)
6. Continue to the end.

To Register for a Come Try It Session - CLICK HERE


If you have any questions, please email Debbie at registrar@hornetslacrosse.com.
Our Executive Director (Debbie) will be available on that day to answer any questions regarding our program at all levels.
COME OUT AND HAVE LOADS OF FUN AND LEARN TO PLAY THE FASTEST GAME ON TWO FEET.
Thanks and look forward to seeing some new Hornet players registering in 2020.